March 08, 2023
Three of Northfield Bank's Women Leaders Share Their Inspirations and Advice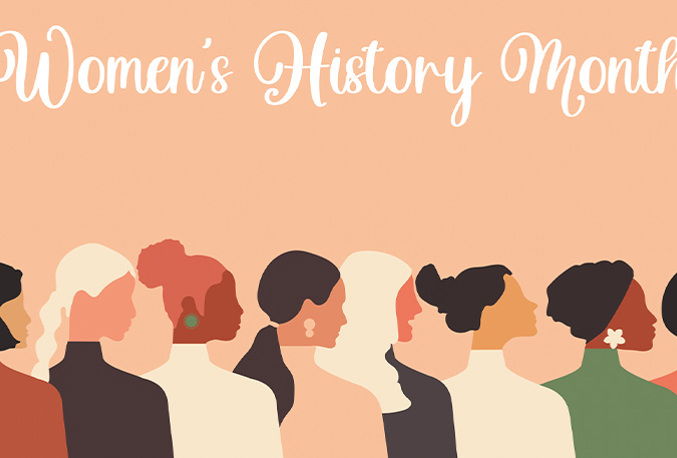 Women's History Month is an especially important time to honor the women we work with every day. We sought to discover more about three of Northfield Bank's female leaders. Tara French (Executive Vice President and Chief Risk Officer), Maria Fuentes (Vice President, Regional Manager of New Jersey East), and Carolyn Sepkowski (Vice President, Regional Manager of New Jersey West) shared advice for other women and details about the women who influence them.
A commonality between Tara, Maria, and Carolyn is that all three of them said their mothers are major influences in their lives.
Tara's mother, Margaret Dooley French, was born during the Great Depression to parents that were Irish immigrants. Margaret faced challenges like poverty and those that come from being raised by a single parent.
"Yet, she lived by and demonstrated values such as kindness, hard work, quality education, and sharing with those less fortunate," Tara stated. Margaret never worked in banking or finance. However, Tara added that both her father and Margaret "demonstrated the importance of strong morals, learning, financial responsibility, and other positive characteristics that modeled how a woman should succeed in a banking and finance career."
Maria described her mom, Giovannina, as someone who "exemplified all the qualities of a strong, hardworking, and faith-filled individual." Maria also credited her mother's strength, tenacity, and example for guiding her in both her personal and professional lives. "As a first-generation single working mom of three, I have faced challenges, hardships, and successes. Channeling my mother's example has helped me to be more resilient and empathetic to others," Maria said. 
Carolyn thinks she got her sense of humor from her mom, aunts, and uncles. "Mom had four brothers and four sisters. I cannot remember any of them ever having an argument. They laughed all the time. Good times or bad, doing well or on hard times, they got along and enjoyed being together."
Tara, Maria, and Carolyn did not hesitate to share their valuable wisdom about heading teams.
Tara's advice for people aspiring to be leaders is, "Be curious, be a good listener, and strive to make decisions and solve problems." She urged them to not bring an issue to their managers without first thinking of a potential solution. Additionally, she advised that when challenges come up during meetings, "consider all possible outcomes and don't be afraid to suggest a resolution."
"The foundation for building relationships is through active listening and communication," Maria shared with those who wish to be leaders. She also noted that women should support, not criticize each other, "Women should be cheering other women on."
Carolyn suggested that women who are aspiring to be leaders set examples for their teams. "You can't expect your team to perform for you if you are not putting in 100 percent yourself," she said. She also advised women to credit their teams for successes and not to blame them for failures.
Carolyn provided the following guidance on building relationships as well, "Surround yourself with good people. Do your best to mentor and bring up those who are struggling, but know when to cut someone that is bringing you down."
Tara, Maria, and Carolyn are each unique and fascinating leaders at Northfield Bank. We are inspired continuously by them as well as all of our other female employees, who make our goal of being the community bank of choice possible.