Business Debit Card
Enjoy the convenience of Northfield's Visa Business Debit Card! Not only is it accepted everywhere, it helps you keep track of your expenses and keep record-keeping simple. Use it to pay for business lunches, travel expenses, supplies, and to set up automatic payments for business-related expenses. Plus, because funds come right out of your account, there's no monthly bill to worry about.
Service Details
Use Anywhere Visa is Accepted
Safer than using Cash
Earn Points with uChoose Rewards
Contactless Payments
Track Purchases
Connect to Mobile Wallet
Service Highlights
Mobile Wallet

Replaces Cash

Earn Rewards
Make paying online or in store even easier when you connect your Northfield Business Visa Debit Card to your Apple Pay or Google Pay mobile wallet.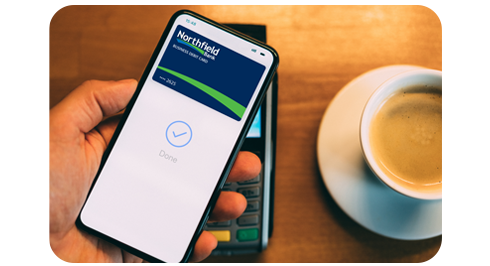 By using your Northfield Business Visa Debit Card instead of cash, you are able to easily track every business transaction.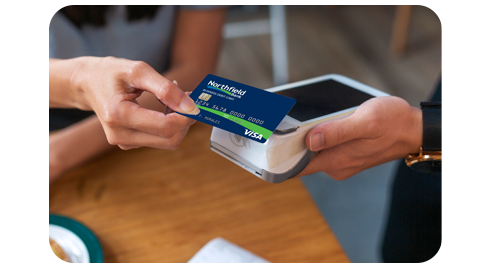 Earn points with your Business Debit Card when you enroll for uChoose Rewards!  The more you spend, the more you earn. You'll earn one point for every $2 spent every time you use your card. Plus, you'll earn even more when you activate featured offers from select retailers.